Tue, Jun 20 - Fri, Jun 23
CIY Move 2023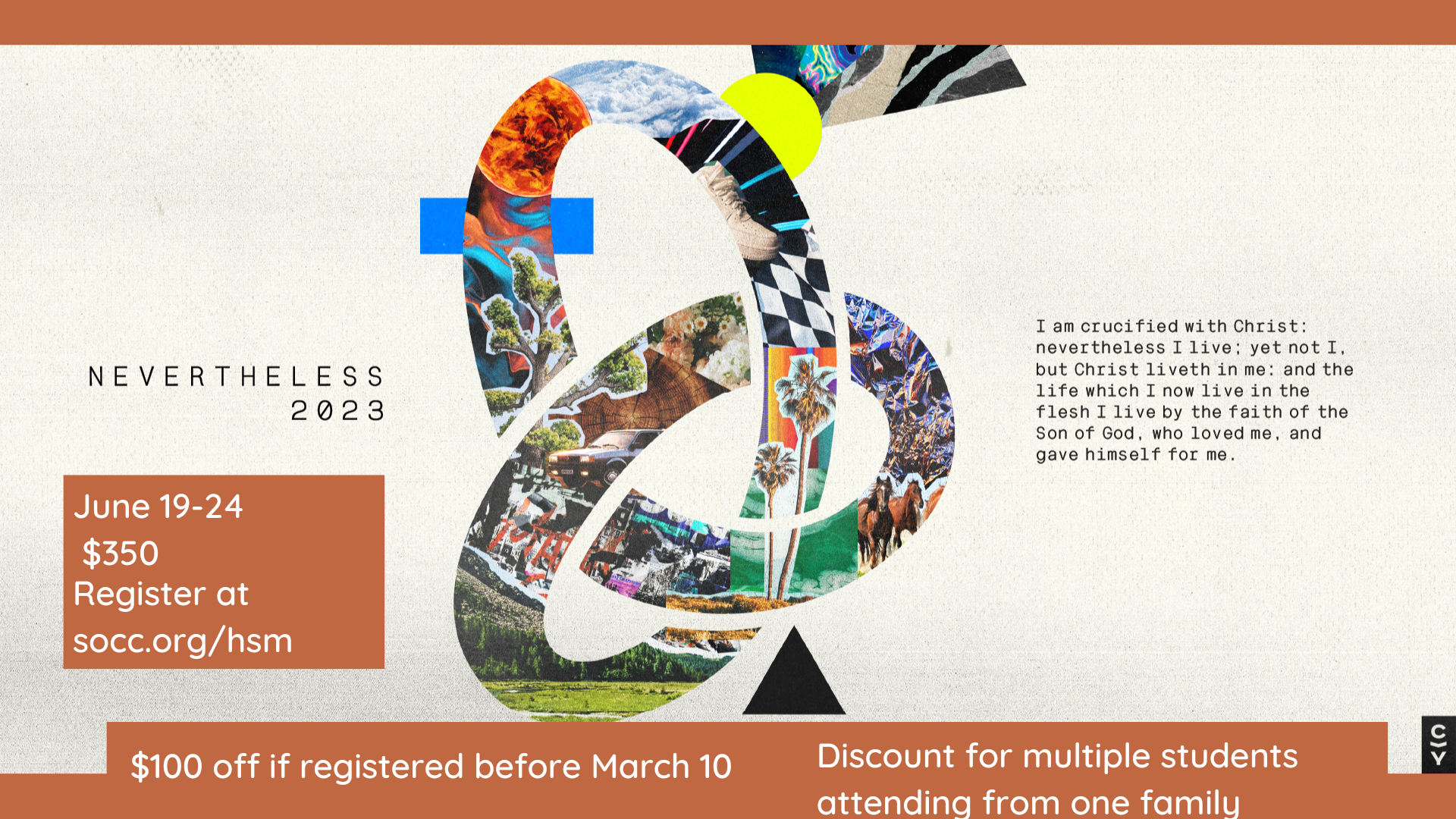 Students in 9th-12th grades during the 2023/2024 school year plus 2023 grads are invited to CIY Move with Sherwood Oaks High School Ministry! We will be going to Hope University in Holland, MI.
The theme for this year is Nevertheless. From CIY.com:
Who's In Charge?
If I'm in charge of my own destiny, that's really exciting. It's also terrifying.

What if I mess it up? What if I choose the wrong path? What if I fail?
We all want to be in charge of our own lives, but what if real freedom is found when we put someone else in charge.

But Who?
At MOVE 2023, high school students around the country will discover the incredible hope of giving up control. They will hear the hope-filled call of Jesus to follow him at all costs nevertheless allowing Him to truly live through them.
Here's how to register - please read these steps carefully:
Fill out the registration form here. A $100 non-refundable deposit is required to hold your child's spot.
Sarah will email you with a discount code to receive $100 off if you pay your deposit before March 20, 2023. We also offer other discounts for multiple students attending the same event in the same family - email Sarah or

Matt

with questions.
Follow instructions in Sarah's email and pay the full amount of $350 before May 22, 2023 (the $350 includes the non-refundable deposit paid in step 1). If you ever have questions about how much you owe, please email Sarah (

sbynum@socc.org

)
Pack and prepare your student for the best week of their summer! Sarah will email a packing list and final trip details 2 weeks prior to the trip.
*If you need financial assistance please contact Sarah*