Saturday, October 31, 2020, 6:30 PM - 7:30 PM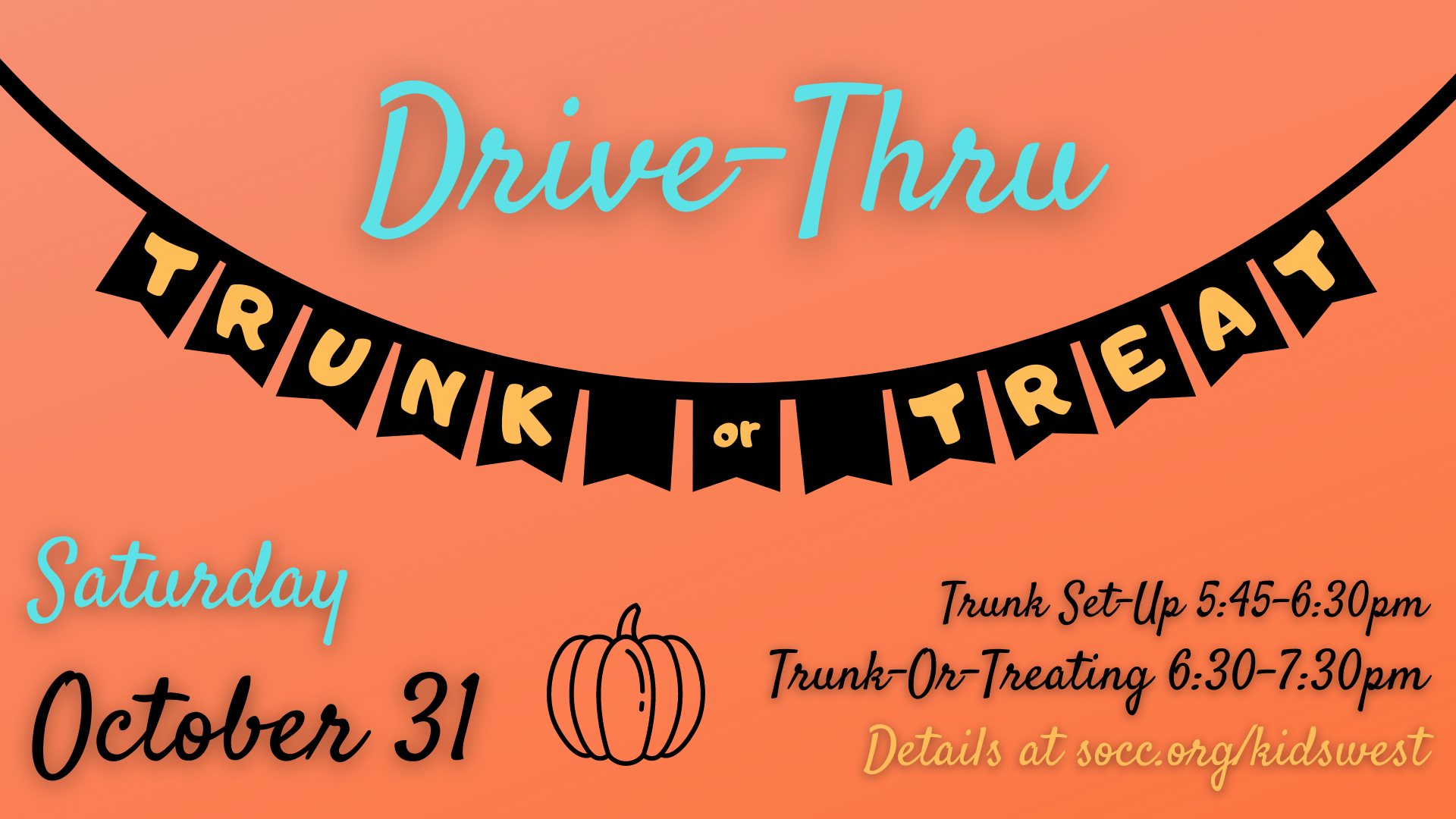 (Rain Date: Sunday, November 1)
Decorate your vehicle, dress in costume (or not!) and enjoy an evening of family friendly trunk-or-treating!
5:45-6:30pm - Trunk set-up for those passing out candy*
6:30-7:30pm - Trunk-or-Treating**
*Those who would like to decorate their cars and pass out candy will be set up throughout the parking lot at Sherwood Oaks West (Amvets Building, 5227 W Airport Rd).
**Trunk-or-treaters will remain in their vehicles and drive through, stopping at each car to receive candy and/or participate in a scavenger hunt.
Extra Fun! Families driving through can participate in a Scavenger Hunt and Favorite Trunk Contest!
Covid-Safety Precautions:
Upon entry, vehicles can choose to "red-light" or "green-light" their car (with a dashboard tag) to signify if they would like to accept candy from each trunk (multiple touch points) or one goody bag at the end (one touch point).
Those passing out candy have the option to wear a mask covering their mouth and nose OR provide a clever way of delivering candy to car windows from 6 feet away. (Have some fun with this option!)