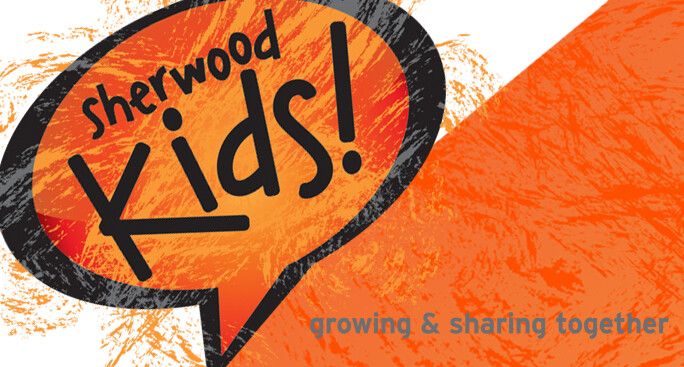 A Lot Is Happening in Sherwood Kids!
A lot of things happen in Sherwood Kids during this time of the year! Check out the following information to stay updated:
Please give a warm welcome to our new team member! Desiree Chenault—the new Nursery Coordinator at Bloomington East--has finished her training with Kelly Pitner and is ready to help the church of this generation raise the church of the next generation. If you have any questions or concerns about the nursery area or would like to join the Nursery Volunteer Team, feel free to contact Desiree at .
Promotion Sunday at all Sherwood Oaks' campuses is on June 5! This day is an exciting time when kids graduate from one age group or grade to the next. Please click the button below to learn more about these changes. (Also, for 5th graders who move to the middle on June 5, the middle has programming during the 9:30 service only.)
The last day to apply for the children's coordinator position at Sherwood Oaks Bedford is May 27. This team member would lovingly lead the children's ministry at the new multi-site in Bedford. If you know someone who would like to apply, please tell them to send a cover letter and resume to Stephen Figert at by Friday, May 27.
Job Description for Children's Coordinator at Bedford Campus
VBX at Sherwood Oaks Bloomington East is two weeks away! Remember that shirts are on sale--$8 for kids and $4 for volunteers—at Bloomington East in the foyer on Sunday and in the bookstore on Sunday mornings and weekdays. Also, we need more volunteers to decorate the church on June 5, to bring food for the volunteer lounge, and to be Shepherds during VBX week. To learn more about VBX and to register kids or volunteers, visit socc.org/vbx.
The Kids' Summer Kick-Off is on June 10 from 5:30pm-7:30pm! Join us at Sherwood Oaks Bloomington East for free food from 5:30pm-6:30pm and free entertainment from 6:30pm-7:30pm.
As always, if you have any questions, please don't hesitate to email us at .