Backpack Give Away - Join Us & Have Fun!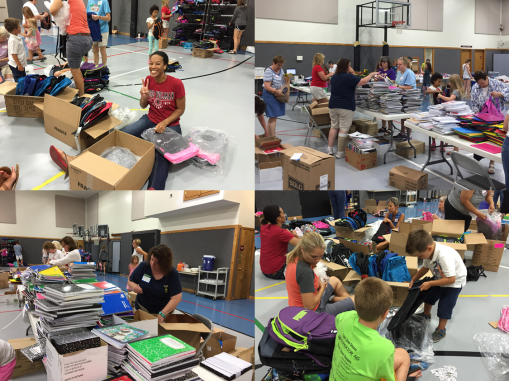 For the last several years, Sherwood Oaks has partnered with the Salvation Army to provide BACKPACKS & SCHOOL SUPPLIES TO KIDS IN MONROE COUNTY. Join the effort this month by dropping off school supplies (paper, pencils, erasers, glue, folders and more) off at the reception area, or at the bins and doors 3, 20 & South entrance.

Volunteers are needed for sorting, stuffing and distributing backpacks:

Need a Backpack? This year families are asked to pre-register with the Salvation Army (812.336.2771) the week of July 24-28th so that we can prepare enough backpacks. Please pass this along to any family that participates in the program.

Backpacks will be given away beginning at 8:00am August 2nd .
Contact: Connie Phares