Elder Spotlight - Andy Allard
Our Meet the Elders series continues today with Andy Allard!
Andy Allard
Andy and Kim are the parents of two daughters: Madeleine 20, Lydia 18.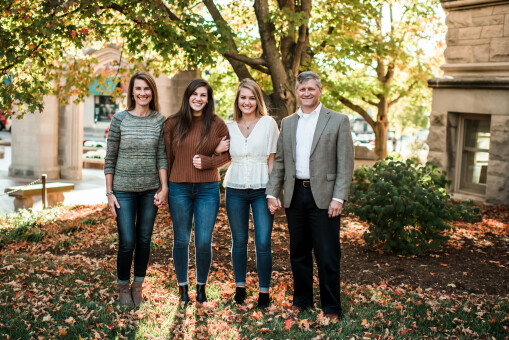 What does being an elder mean to you?
Serving as an elder has given me an opportunity to serve the Lord in a meaningful and impactful way. I have benefited immensely both spiritually and personally by serving alongside other elders who love the Lord and love Sherwood Oaks.
What are some of your favorite things about being an elder?
I love the fact that serving as an elder grants me the opportunity to learn and grow spiritually in my walk with the Lord while also serving His kingdom.
What are your favorite memories of serving at Sherwood Oaks?
Some of my favorite memories of serving at Sherwood Oaks have been our Habitat sponsorships and serving with Tyler and others in The Middle.
How does being an elder affect your family?
I believe serving as an elder demonstrates to my family the spiritual commitment I have made and hopefully serves to encourage and strengthen their faith.
What would you like the congregation to know about being an elder and your role in leading Sherwood Oaks?
I would like the congregation to know that I take my responsibility as an elder seriously but I am flawed and work every day to lead a life that is pleasing to the Lord. Some days are better than others, but in the end, I am grateful that I serve a Lord that forgives me, encourages me, and loves me.