Elder Spotlight - Jim Lauck
We're continuing our series on our elders today by getting to know Jim Lauck a little more!
Jim and his wife, Pam are proud parents of two daughters, Sarah (Ben) and Susie (Brian), and grandparents to a slew of amazing grandkids!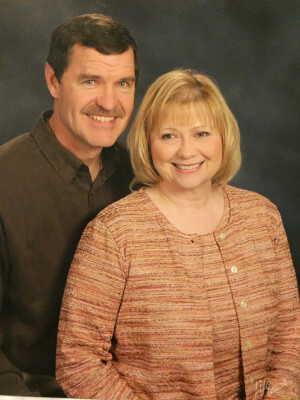 What does being an elder mean to you?
Serving God by serving this congregation. That includes praying with and praying for folks, helping people grow in their faith in God and their relationship with Jesus and contributing as one part of the body of elders in guiding this congregation.
What are some of your favorite things about being an elder?
Serving side-by-side with some amazing men; praying with people; seeing first hand the great things God has done with His church.
What are your favorite memories of serving at Sherwood Oaks?
Seeing the love of the congregation demonstrated in their outpouring of gifts to the Kurdish refugee camps; working with others to provide furniture to international students; visiting and serving with some of our mission partners all over the world.
How does being an elder affect your family?
Primarily just being away at meetings some evenings.
What would you like the congregation to know about being an elder and your role in leading Sherwood Oaks?
It's an incredibly humbling honor and responsibility.