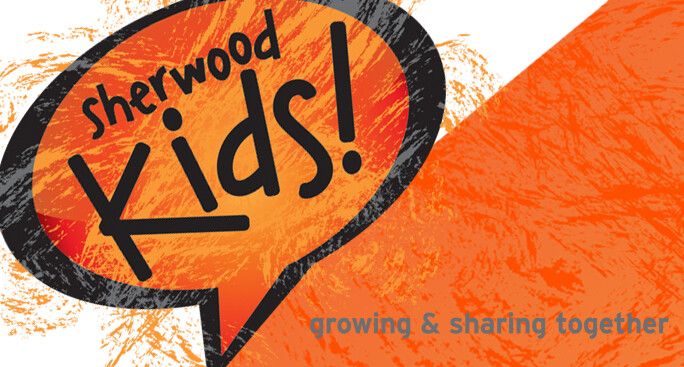 July News for Sherwood Kids!
Hope you all are having a good summer and are looking forward to this 4th of July weekend! Check out the following information to see what's going on in Sherwood Kids:
Upward Soccer registration deadline is Saturday, July 17. There is one more day for evaluation: July 17 from 10:00am-12:00pm. During evaluations you will be able to verify jersey sizes, and the kids will run through drills to assess their skill levels so that balanced teams can be created for the league. This is also a good time to get answers to any questions you may have regarding the league. To learn more and to register, visit socc.org/upward.
Sherwood Kids! Back-to-School Pool Party at Bryan Park Pool is on July 30 from 7:15pm-9:15pm. Invite a neighbor and join us for a splash of fun before school begins! If you have any questions, feel free to contact us at .
Sherwood Kids! Family Sunday is in the gym on August 1 during the 9:30 and 11:00 services. Family Sunday is a bi-annual opportunity for families to learn about and worship God together through interactive Bible teaching and high-energy praise music. So, bring some friends, invite your neighbors, and join us this Family Sunday as we kick off the school year exploring what the Bible says about trusting God! Please note that all preschoolers through 5th graders will attend the Family Sunday service in the gym. (There will be regular programming for kids ages birth through three years old only.) Also, as always, please print security tags for your family so that we can ensure kids leave with the right people. If you have any questions or concerns, please email us at
Sherwood Kids! Prayer Sunday is on August 8. Prayer is one of the most important things we can do as followers of Jesus. We want to talk with Jesus first in every situation, good or bad. So, in every SK! area on August 8 during the 9:30 and 11:00 services, the kids and volunteers will spend the entire service hour learning about and practicing the spiritual discipline of prayer. If you have any questions, please email us at .
"What's Next?" Early Childhood Parenting Workshop on August 29 from 11:00am-1:30pm. This parenting workshop is one of 4 workshops designed to encourage intentional, Christ-centered parenting in each phase of a child's life (i.e., Nursery, Early Childhood, Elementary, and Jr. High). If you have kids new to or about to enter the early childhood phase (2-5 years old), please join us on August 29 as we look ahead to this phase and work together to prepare for it. Lunch will be provided. To learn more or to register, visit socc.org/kids. (Note: The other 3 workshops focus on the other three phases respectively. The Nursery workshop will be offered in October, Jr. High in March, and Elementary in May.)
AWANA and Kids Choir begins on August 25. This program will meet in the gym every Wednesday from 6:00pm-7:30pm. During this time the kids will participate in a dynamic, gospel-centered program and prepare for several choir performances. The registration fee is $30 per child, and it covers all the expenses for the 9-month program--the musical t-shirts, the choir CDs, the AWANA uniform, the AWANA child handbooks, the AWANA CDs, and more. (The registration fee is waived if a parent or guardian volunteers on Wednesday evening.) To learn more, to register a child and/or to volunteer, visit socc.org/kids.
Check out SK! Online Resources on Facebook, on Instagram, and at socc.org/kids! Show-N-Tell videos, Ask & Seek videos, Story Time videos, Conversations along the Road videos, and Faith Tools are all resources designed to help families to grow in their relationship with Jesus and stay connected with our faith community.
If you would like more information about the goings-on in Sherwood Kids!, please feel free to visit our webpage (socc.org/kids), follow us on Instagram (@sherwoodkids_east), and join our Facebook page (Sherwood Kids!). As always, please don't hesitate to contact us at if you have any questions or concerns.