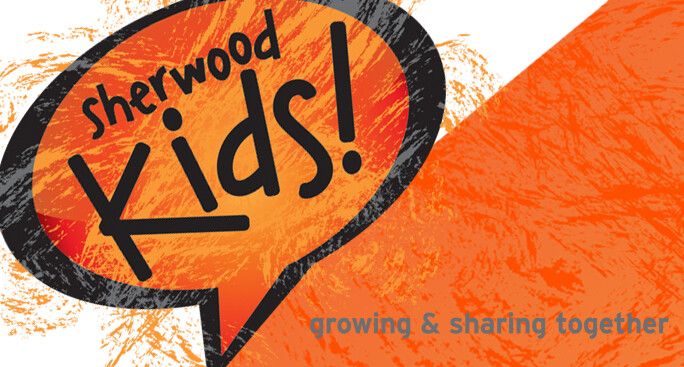 November News for Sherwood Kids!
The holiday season is around the corner, and we're looking forward to sharing it with you all! So, check out the following important news to learn about upcoming family-friendly events and programs:
Sherwood Kids' Pajama Day is this Sunday, November 7! Set your clocks back an hour before you go to bed on Saturday and wear your favorite pajamas to church on Sunday.
Upward Basketball and Cheerleading evaluations are on November 9th (at the gym at Bloomington East) and 13th (at the gym at the Crestmont Boys and Girls Club)! To learn more and to register, visit www.socc.org/upward.
Sherwood Kids! Christmas Family Sunday is in the gym on December 5 during the 9:30 and 11:00 services. Family Sunday is a bi-annual opportunity for families to learn about and worship God together through interactive Bible teaching and high-energy praise music. So, bring some friends, invite your neighbors, and join us this Family Sunday as we celebrate Jesus' birth! Please note that all preschoolers through 5th graders will attend the Family Sunday service in the gym. (There will be regular programming for kids ages birth through three years old only.) Also, as always, please print security tags for your family so that we can ensure kids leave with the right people. If you have any questions or concerns, please email us at
The next Parents' Night Out will be on Friday, December 10, from 5:30pm-8:30pm. Visit www.socc.org/kids for more information and to register.
The Sherwood Kids Choir will perform the musical The Christmas Shoes in the Worship Center on December 12 during the 9:30 and 11:00 services.
Family Five is a five-minute devotional for the whole family...delivered right to your phone every Monday at 3:00pm! It consists of a short video and conversation starters that reinforce the Core 52 lessons that the adults and children learn on Sunday mornings. Receive a new devotional via text messaging every week and share it with your kids in the car, during a meal, during Life Group, before bedtime...whenever! To sign up, text this message "@familyfive" to 81010 or use this link https://www.remind.com/join/familyfive.
Add light to our GIANT light bright board! Sherwood Kids has created a visual reminder that God's Word is a lamp for our feet and a light on our path. For each Core 52 verse your child memorizes from September 12, 2021, to September 4, 2022, he or she will have the opportunity to add a peg to the oversized light bright board in his or her area. So, work together with your child at home to memorize God's Word so that the light on the board and God's light in your life will shine brighter.
The Sherwood Kids! staff has a new member! Lauren Hong has accepted the position as the Sherwood Kids Nursery Coordinator. We are thrilled to have such an organized and caring leader in this role. When you see her in the halls, give her a big welcome.
Ellettsville Christian Church is starting an Upward Volleyball League for boys and girls K-6th grade! Registration deadline is November 13. To learn more and to register, visit www.ellettsvillecc.com/children.
If you would like more information about the goings-on in Sherwood Kids!, please feel free to visit out webpage (socc.org/kids), follow us on Instagram (@sherwoodkids_east), and join our Facebook page (Sherwood Kids!). As always, please don't hesitate to contact us at if you have any questions or concerns. .