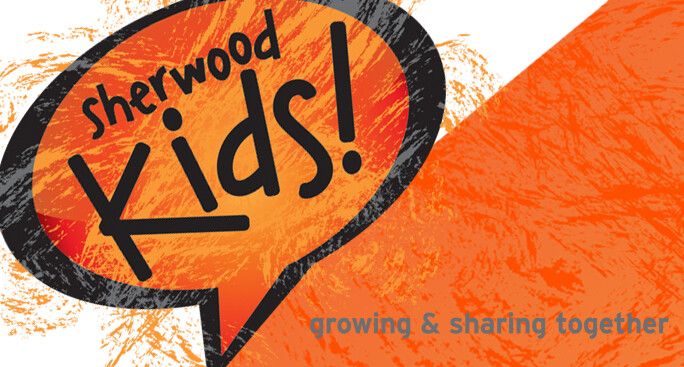 October News for Sherwood Kids
Check out the following important news to learn how to stay connected:
"What's Next?" Nursery Parenting Workshop at Bloomington East on Sunday, October 10, from 11:00am-1:30pm. This parenting workshop is one of 4 workshops designed to encourage intentional, Christ-centered parenting in each phase of a child's life (i.e., Nursery, Early Childhood, Elementary, and Jr. High). If you have kids new to or about to enter the nursery phase (0-24 months old), please join us on October 10 as we look ahead to this phase and work together to prepare for it. Lunch will be provided. To learn more or to register, visit socc.org/kids. (Note: The other 3 workshops focus on the other three phases. The Early Childhood workshop will be offered in August, Elementary in May, and Jr. High in March.)
Family Commitment at Bloomington East will be on Sunday, October 24, during the 9:30 and 11:00 services. Registration deadline is October 11. To learn more and to register, visit socc.org/kids.
Trunk or Treat will be in the upper parking lot at Bloomington East on Friday, October 29, from 6:00pm-7:00pm. Trunk set-up will begin at 5:30pm. For more information and to register, visit www.socc.org/kids.
Pajama Day will be on Sunday, November 7. To participate, set your clocks back an hour on Saturday night and let your kids wear their favorite pajamas to church the next morning.
Need more paid childcare workers. Each week the children's ministry receives numerous requests from ministries needing childcare for their meetings at the church. To fulfill these requests, the children's ministry has created a group of paid childcare workers, but we currently need more people in the group. To qualify to be a paid childcare worker for the church, you need to be at least 14 years old and an active volunteer in the children's ministry. If you qualify and are interested in joining the group, please contact Kelly Pitner at to sign up.
South Union Christian Church is having a Fall Fest on Saturday, October 16, from 6:00pm-9:00pm. There will be carnival games, hayrides, bounce houses, food trucks, and a live concert by Christian music artist Leanna Crawford.
If you would like more information about the goings-on in Sherwood Kids!, please feel free to visit out webpage (socc.org/kids), follow us on Instagram (@sherwoodkids_east), and join our Facebook page (Sherwood Kids!). As always, please don't hesitate to contact us at if you have any questions or concerns.