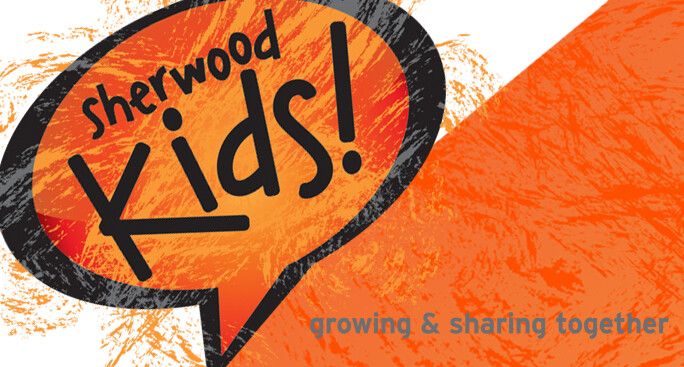 Sherwood Kids COVID Response (Update 1)
We serve an awesome God! He transforms the ugly into the beautiful, fear into faith, social distancing into new modes of connecting and building community, and more. It is so encouraging to see His transformative work all around, and I hope that you are finding ways to keep in tune with what God is doing through and around you.

Today, the Sherwood Kids staff and I met to discuss our ministry plan for the circumstances we're all facing. We've decided that it would be best for us to officially cancel some of our scheduled activities. So, here's a list of what's cancelled at the Bloomington East location:
AWANA/Choir | March 25-April 29
What's Next Jr. High Parenting Workshop | March 29
Palm Sunday Children's Program (including palm-branch march and choir performance) | April 5
Easter Sunday Children's Program | April 12
Volunteer Appreciation Dinner | April 27
Childcare | March 23-May 31 (we'll re-evaluate for June)
What's Next Elementary Parenting Workshop | May 3
VBX Block Parties | June 1-5
Sunday Morning Children's Programs | March 29-May 3 (we'll follow MCCSC's plans)
We're sad about the cancellations, too! Please know, though, that the preparations will not go to waste. Many of you are already using the AWANA handbooks to have faith conversations at home. We're planning to use the Palm Sunday musical next year, so the kids will keep building on what they've already learned. We're planning to use the SK! Easter plan and VBX Block Party curriculum next year as well.

(An additional note about VBX Block Parties: this was a very tough decision for us. We made the decision mainly based on the logistical work and planning that takes place 6-8 weeks before the block parties: ordering supplies, building kits, training volunteers, etc. We also thought that the block parties might not be the best way to serve the community at this time. That said, though, we are planning other events that would build our faith community and serve the Bloomington community when we get to the other side of this pandemic. We'll keep you updated on these plans!)

For the next several weeks, the Sherwood Kids team and I will focus on new ways to equip you all to have faith conversations with your kids during this time. So, keep a look out for the following options that you can use at home:
"SK! Faith Tools" Activities - We'll send a list of four activities out (via email and social media) every Friday for you to use the next week with your kiddos. These activities are based on spiritual disciplines and will include a service activity, prayer activity, Bible story craft/game activity, and a worship activity. Please feel free to incorporate any or all of them into your schedule as you see fit.
"SK! Teachable Moments" Devotionals - We'll continue to send 2 devotionals each week--one on Mondays and the other on Wednesdays. These devotionals are designed to help you shepherd your child's faith by connecting your child's experiences to their trust in God. The goal of the teachable moments is for your child to learn how to listen to Jesus, see Jesus at work in him/her and around him/her, and to express his/her love and appreciation for Jesus through his/her words and actions.
Social Media Connection - We'll post various videos and pictures through our social media pages to connect with you all and continue to build community throughout the week.
Well, we hope that this information helps a bit! As always, if you need anything or have any questions or concerns, please don't hesitate to email us at