Two events to go to in College Ministry
Coming up in CYA Ministry at Sherwood Oaks
Below are two events coming up. We hope you can make it to one or both!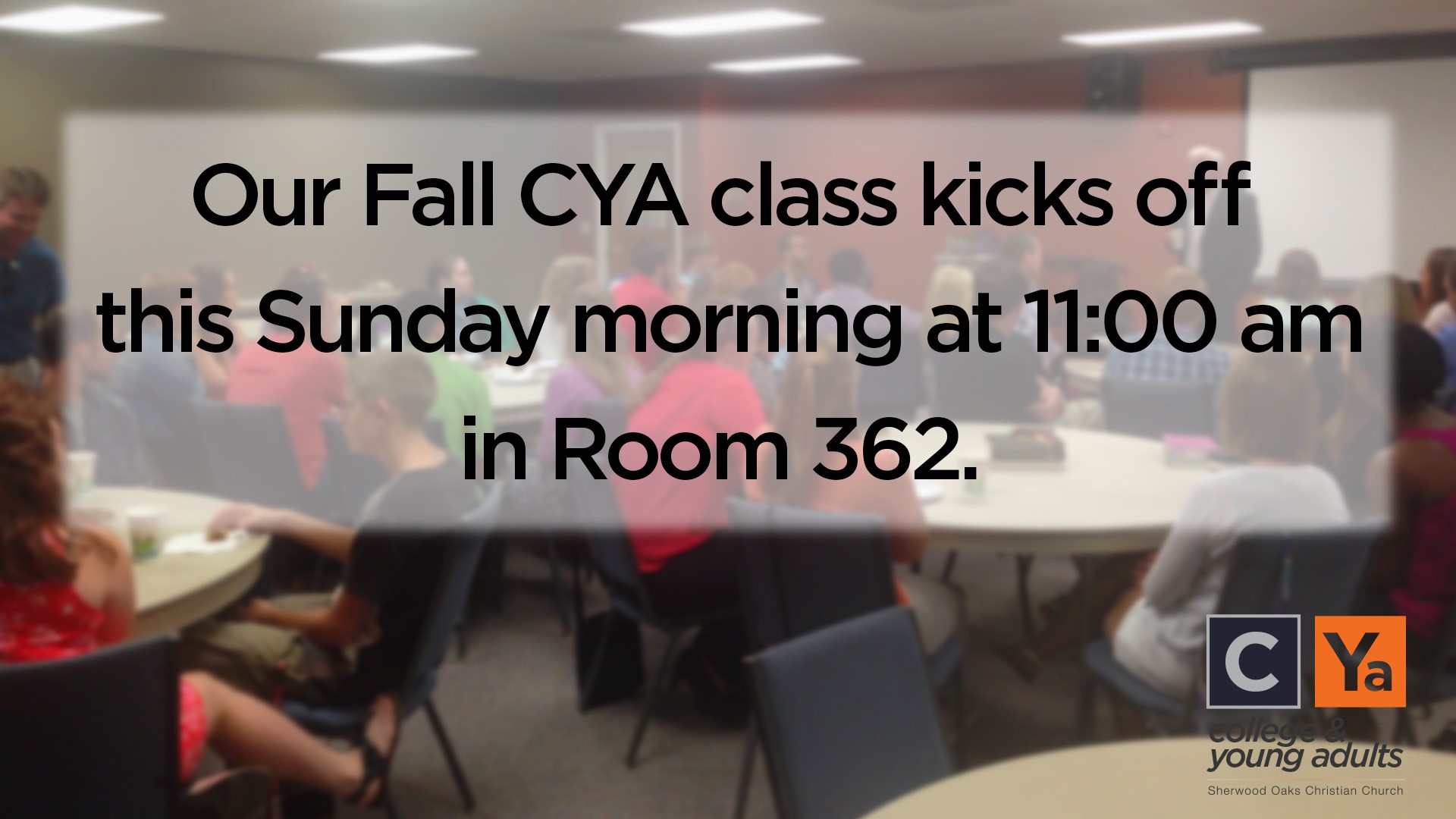 We hope you can join us for our 12 week study! From door #2 go up the stairs. Pass the restrooms and room 362 is the second door on the right.
We're having a cookout for undergrads interested in a Life Group! From East Rogers enter the church parking lot and turn right. Keep driving until you see the string lights!