Staff & Leadership
Our Staff
« Back to Staff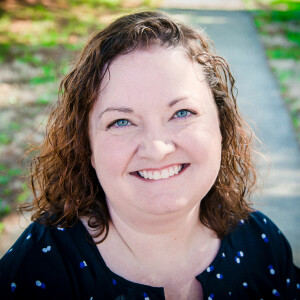 Emily Bedwell
Director of Finance & Staff Experience
office: 812.334.0206, x257
Peacemaker. Believer. Collaborator.
Emily has been on staff at Sherwood Oaks since 2002. She loves reading, writing and hanging out with friends. She and her husband Tim have been married since 2006 and have a fun-loving little Chihuahua, Madison. She is passionate about making sure the Sherwood Oaks staff has the tools they need to succeed and thrive, and loves studying the Enneagram and personality tests. Ask her for her complete list - she has it saved on her phone.
If you're looking for Emily, try any of the local bookstores, the library, or wandering the aisles of Target. She loves to travel with Tim and go on lots of adventures both in Indiana and out into the world. She also teaches at the Bloomington Academy of Film & Theatre, so if you need to explore your dramatic side, she's your girl!
Favorite Verse: Amos 5:4