Staff & Leadership
Our Staff
« Back to Staff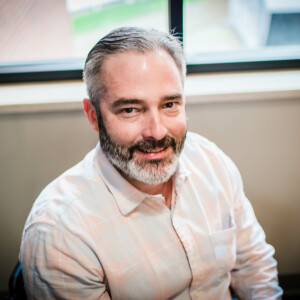 Loyal. Energetic. Alert.
JR began as a Deacon in 2014, but he has been active at Sherwood Oaks for many years. He and his wife, Ashley, have two kids, Lucy & Emmett. JR loves the Scenic View Restaurant and hanging out in his back yard with his family.
JR's favorite book is Atlas Shrugged. He also love Johnny Cash music and vacationing at Glacier National Park. He love to hang out with friends, work in the yard, and play Fantasy Baseball.
Favorite Verse: Isaiah 55:10