Staff & Leadership
Our Staff
« Back to Staff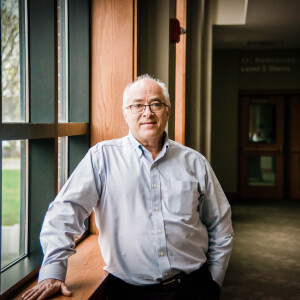 Tobin Wingard
Elder (future Westside Church Elder)
Creative. Loyal. Musical.
Tobin has been at Sherwood Oaks since 1997. He and his wife Janet (who manages our Bookstore) serve on the marriage team in addition to him being an Elder and a member of our Worship teams.
He says his favorite place in the world, without question, is wherever Janet is! They love to hang out on their front porch and spend time with their kids and grandkids. He loves to Rockies and hanging out on the front porch of the French Lick Resort hotel. Tobin plays a ton of instruments and loves music!
Favorite Verse: Isaiah 40:31