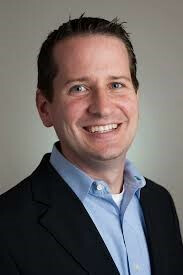 Let's meet Brian Miller! Brian volunteers with the College and Young Adult Ministry.
How did you get involved with the College and Young Adult Ministry at Sherwood Oaks?
I spent time with Jeremy on mission trip to Mexico. Jeremy and I hit it off and when he found out that I was a professor at IU he invited me to work him in the College and Young Adult Ministry.
What is your leadership role in the CYA Ministry?
Table leader and occasional teacher.
How would you describe the "college age" version of yourself?
Same but in much better shape.
What do you like to do in your spare time or what is a surprising fact about you?
I enjoy spending time with my teenage kids and as time permits training for triathlons.
What has surprised you most about working with college students and young adults?
I am constantly encouraged about how friendly and open to discussing tough issues the members of our class are each week.
What's the best piece of advice you've ever received?
The best things in life aren't things.