6:00pm - As You Think So You Are - A Co-ed Study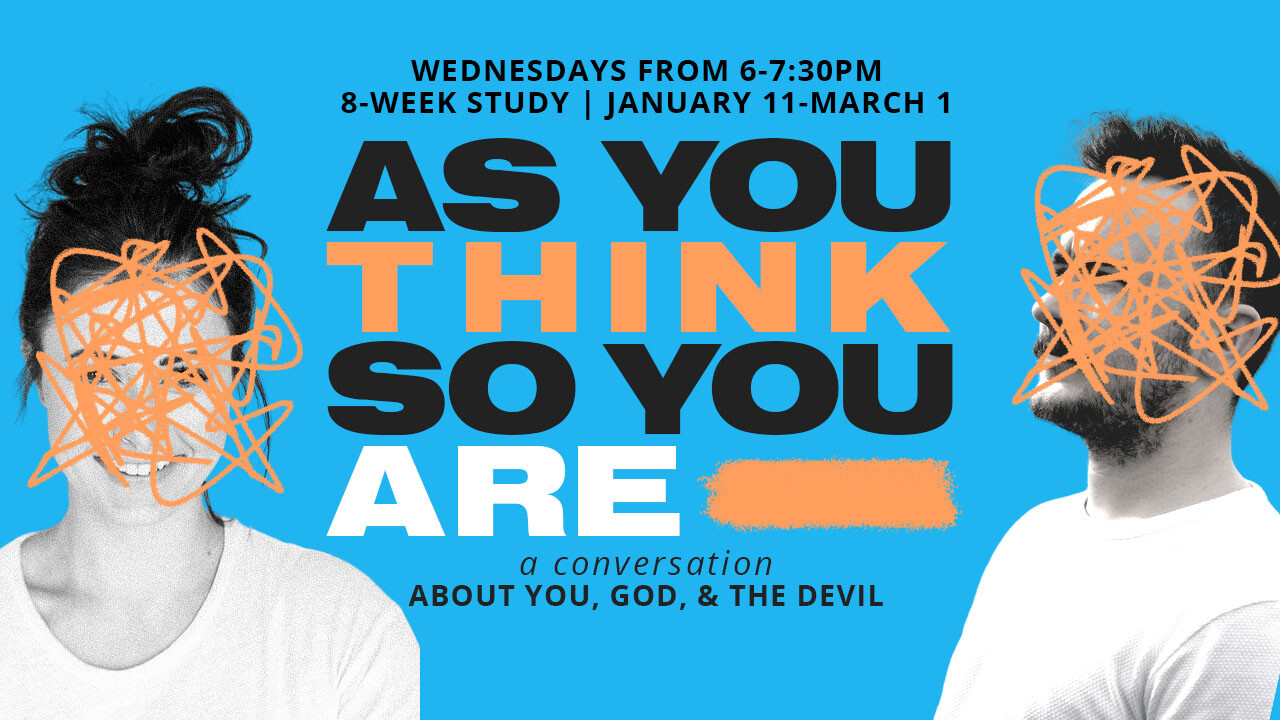 Join us on Wednesday nights in Bedford this fall as we seek to grow generations of Christ-led influencers. Wednesday night programming is available for Men, Women, Students, and Children. This co-ed class will meet in Room 103.
January 11: As You Think So You Are – A Conversation About You, God, and the Devil Led by Allen Burris, Director of Spiritual Formation, this 7-week class, using lots of different sources, including and especially Scripture, will help participants grow in their relationship with Jesus. The class will look at practical ways to understand and follow Paul's challenging words in Romans 12: Do not conform to the pattern of this world, but be transformed by the renewing of your mind. Then you will be able to test and approve what God's will is—his good, pleasing, and perfect will.
Location