Women's Study: Elijah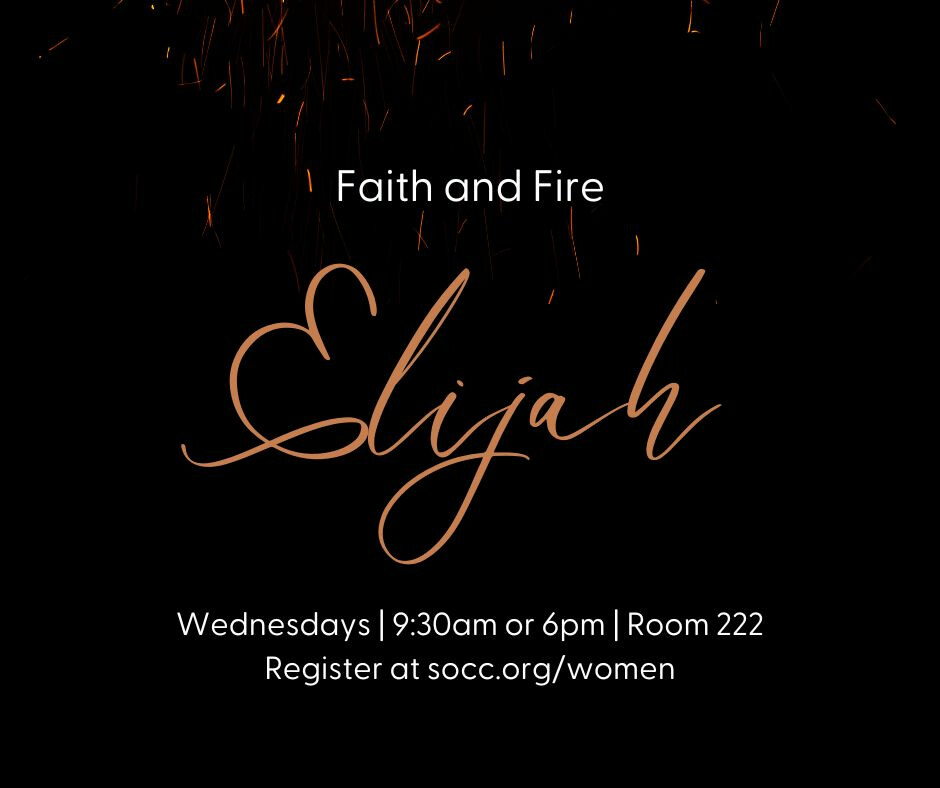 Old Testament heroes are best known for their most celebrated moments: Moses dividing the Red Sea; David slaying Goliath; Gideon routing an insurmountable army; Joshua marching around the defiant walls of Jericho.
And Elijah—calling down fire on Mount Carmel.
Blinded by the remarkable narratives of our biblical heroes, we can forget they each had a backstory—months and years of development, even difficulty, which fortified their spiritual muscle and prepared them for the tasks that made their lives unforgettable.
Join Priscilla Shirer on this 7-session journey through the life and times of the prophet Elijah to discover how the fire on Mount Carmel was forged in the valley of famine. And how the emboldened, fiery faith you desire is being fashioned by God in your life right now.
Class begins on Wednesday, March 8th, with group times at 9:30am and 6:00pm. Join us in room 222 for the study group that works best for you. Study guides are available for $22, and can be picked up at the main office at our East campus.