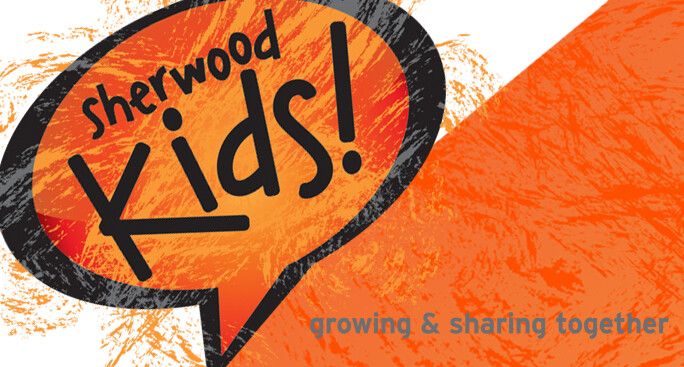 April News for Sherwood Kids!
Happy Spring! To learn what's happening in the children's ministry at Sherwood Oaks Christian Church Bloomington East, check out the information below:
Family Five is a five-minute devotional for the whole family...delivered right to your phone! It consists of a short video and conversation starters that reinforce the Core 52 lessons that the adults and children learn on Sunday mornings. Receive a new devotional every Monday at 3:00pm via text messaging and share it with your kids in the car, during a meal, during Life Group, before bedtime...whenever! To sign up, text this message "@familyfive" to 81010 or use this link https://www.remind.com/join/familyfive.
Sherwood Kids! will have Easter services for children of all ages at 9:30 and 11:00 on Sunday, April 17. Ages 0-24 months will meet in the Nursery, ages 2-3 in the Early Childhood Area, preschool through kindergarten in the Early Childhood Area, and 1st-5th grade in the gym.
VBX Block Parties 2022 will take place all around Bloomington and Bedford on June 6-10. Times and locations will vary. Online registration is open at socc.org/vbx. Trainings for site leaders will take place at the beginning of April and May, so please register as soon as possible if you're interested in hosting a site. For more information, visit socc.org/vbx.
All 5th graders visit "the middle" in the Fellowship Hall during the 9:30 service on April 24 and May 15. This means that there will be no programming for 5th graders during the 11:00 service on those dates, so please plan accordingly. For more information about the transition from children's ministry to student ministry, visit socc.org/kids.
If you would like more information about the goings-on in Sherwood Kids!, please feel free to visit our webpage (socc.org/kids), follow us on Instagram (@sherwoodkids_east), and join our Facebook page (Sherwood Kids!). As always, please don't hesitate to contact us at , if you have any questions or concerns.