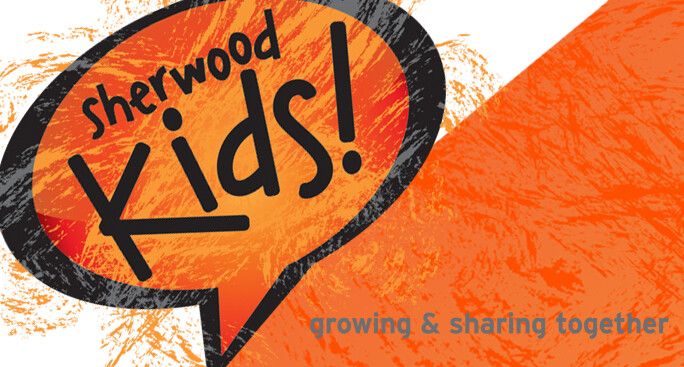 August News for Sherwood Kids!
Fall programming is around the corner! Check out the following important news to learn how to stay connected:
Sherwood Kids! Prayer Sunday is on August 7. Prayer is one of the most important things we can do as followers of Jesus. We want to talk with Jesus first in every situation, good or bad. So, in every SK! area on August 8 during the 9:30 and 11:00 services, the kids and volunteers will spend the entire service hour learning about and practicing the spiritual discipline of prayer. If you have any questions, please email us at .
AWANA and Kids Choir begins on August 24. This program will meet in the gym every Wednesday from 6:00pm-7:30pm. During this time the kids will participate in a dynamic, gospel-centered program and prepare for several choir performances. The registration fee is $30 per child, and it covers all the expenses for the 9-month program--the musical t-shirts, the choir CDs, the AWANA uniform, the AWANA child handbooks, the AWANA CDs, and more. (The registration fee is waived if a parent or guardian volunteers on Wednesday evening.) To learn more, to register a child and/or to volunteer, visit socc.org/kids.
Joining God's Family class will begin on Sunday, September 4, during the 11:00 service. This four-week class will take place in room 040. To register, visit www.socc.org/kids.
Interested in joining the Sherwood Kids volunteer team for the fall semester? Every SK! area is looking for more volunteers who will spend one hour every week or every other week for the fall semester (August-December) building relationships with a small group of kids and helping them grow in their relationship with Jesus. No prep time is required, and there is a variety of roles to suit people's interests and skill sets. (To learn more about the different roles, check out the descriptions in the attachment.) To join the team, contact Stephen Figert ( ) or fill out the following form: https://socc.ccbchurch.com/goto/forms/748/responses/new.
If you would like more information about the goings-on in Sherwood Kids!, please feel free to visit our webpage (socc.org/kids), follow us on Instagram (@sherwoodkids_east), and join our Facebook page (Sherwood Kids!). As always, please don't hesitate to contact us at if you have any questions or concerns.