Elder Spotlight - Cary Curry
We're beginning a weekly series where we introduce you to one of the men on our elder board, and help you get to know them better! First up is Cary Curry. We asked all the elders the same questions. If you'd like to talk to an elder or get to know one of them better, please just reach out!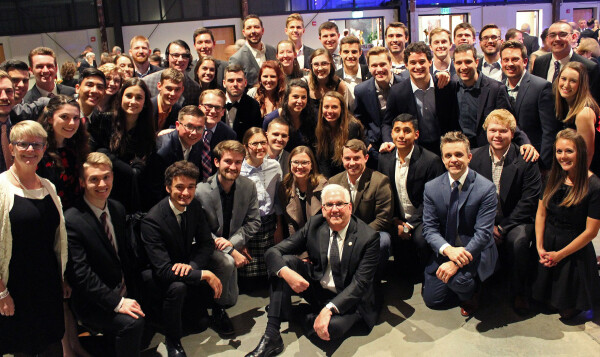 Cary Curry
Cary and Julie have two sons, Joseph (married to Savannah) and James.
What does being an elder mean to you?
It's an honor to come along beside Sherwood Oaks as an encourager and overseer of the congregation and staff.
What are some of your favorite things about being an elder?
Discipleship opportunities are my passion so having the ability to keep that at the forefront of our mission is important for the future of the church.
What are your favorite memories of serving at Sherwood Oaks?
Discipling college men rises to the top, but prior to that calling, I taught in elementary, middle and high school – all of which were amazing experiences.
How does being an elder affect your family?
I think they are proud to have me serving where they have grown in their faith walk and been a part of my ministry. It's a time sacrifice but one that I believe matters.
What would you like the congregation to know about being an elder and your role in leading Sherwood Oaks?
Nothing is perfect, but a church family focused on making an impact in the community and growing the next generation of leaders is a Kingdom-focused church. I truly believe we are making a difference here and around the world for Christ.