Elder Spotlight - Neal Daunhauer
We're continuing a weekly series where we introduce you to one of the men that serve at Elders at Sherwood Oaks. We want to help you get to know them better! Next up is Neal Daunhauer. We asked all the elders the same questions. If you'd like to talk to an elder or get to know one of them better, please just reach out!
Neal Daunhauer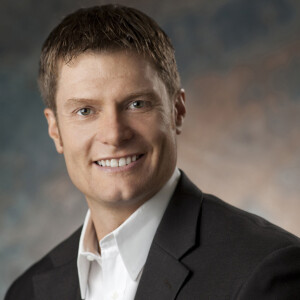 Neal and his wife, Krista, have two children: Mallorey (20) and Korey (29).
What does being an elder mean to you?
Elders are overseers, which seems overwhelming to me. However, being a representative of Jesus and messenger of the Gospel is one of the great honors in my life. For most of us as elders, we don't feel qualified to do the job we're called to do, so we embrace the role carefully and humbly. When Jesus found the disciples sleeping just prior to his execution, he said to them; "Watch and pray. The Spirit is willing, but the flesh is weak." I think of this often as an Elder. We are all weak in the flesh, but The Spirit moves in ways that bring such joy and glory to His name. This means so much to me as I realize He lifts us and carries us along, beyond our human capacity to lead. What an honor!
What are some of your favorite things about being an elder?
In my role as elder, I enjoy the team unity approach we take. We don't agree on everything, but we always leave decisions with consensus and faith that God will adjust us to His will. I take great comfort knowing one of Jesus' last prayers was, "that they may be brought to complete unity." God is working on our behalf, which is the best part. Knowing He shows favor to our work and that He has more in store than we ask or imagine is faith-building. The experience of working with such a talented and diverse group of men and women leaders throughout our team, staff, and volunteers is amazing. God brings people to the table at just the right time. He does not fail, which means we're on a winning team. That's just really special. Personally, I love the strategic challenge of leading alongside others to discover new and unique directions among our one church and many campuses. It's not a one-size-fits-all place, which is one of my favorite parts of the role as an elder. Our God is a God of inclusion for all of humanity.
What are your favorite memories of serving at Sherwood Oaks?
It's hard to choose favorite memories serving at Sherwood Oaks. There are so many. For me, the personal favorites are in the relationships. Whether it's one-on-one visits with our youth or elderly or group-based ministries, seeing people grow in Christ and follow His plan for their life is really special. I've been blessed to witness countless people overcome struggles in broken families, extreme poverty, health challenges, deaths of loved ones, addictions, struggling marriages, psychological disorders, and the list goes on. Our God is a healing God and watching Him turn lives around and upside down is unforgettable. Walking beside the other elders is such an honor in all this. We laugh together a lot and we cry plenty over some brutally challenging situations. We pray and hope, and we get to experience God's grace in amazing ways. In all this, my very favorite memories are seeing people come up out of the water in baptism. Seeing the joy on their faces and hope in their voices is extraordinary. It never gets old knowing new names are added to The Book of Life. I baptized both of my children here. What a joy!
How does being an elder affect your family?
Being an elder takes a lot of time away from our families. There are early mornings and late nights, and much in between. My family knows there are burdens we carry, but the joys far outweigh the challenges. I have the privilege of sharing some bigtime God-sized victories with them. During our family devotionals over the years, I've had so many great stories to share from God working in and through people at Sherwood Oaks. It makes us all realize we're part of a bigger story, which has a life-changing effect on my family and hard to put into words. You could ask each of them this question. Their words would be better than mine, but I believe my role as an elder has deepened our faith as a family and as individuals. I'm so grateful for that.
What would you like the congregation to know about being an elder and your role in leading Sherwood Oaks?
Elders are not very profound in what we say, so I'll borrow a line from Winston Churchill who famously said, "never give in, never give in, never, never, never, never: in nothing, great or small, large or petty — never give in except to convictions of honor and good sense." What I'd like our campuses to know is that we're in this together.
I'll use Churchill's words to our church on the hill, with a couple of changes. "With The Lord on your side never give in, never give in, never, never, never, never: in nothing, great or small, large or petty — never give in except to convictions and confirmation from The Spirit of God." Whether we see it or not, or agree with God's timing, HE IS ALWAYS at work in the life of our church to the glory of His good name. Our role as elders is praying and listening for where God is moving and figuring out how best we can all join Him in His work.