Staff & Leadership
Our Staff
« Back to Staff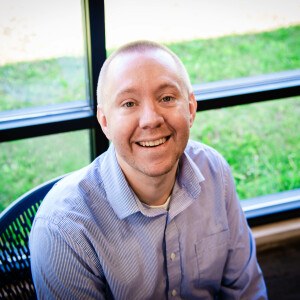 Andy Fish
Deacon (Bedford) 2021-2022 Deacon Lead
Andy Fish was born and raised in Bedford. He graduated from Bedford North Lawrence High School in 2005, and graduated from Indiana University with a Bachelor's Degree in Business Management in 2009. He is the SVP Retail Delivery at Hoosier Hills Credit Union where he has worked since 2010.
Andy's wife, Kelsy, also grew up in southern Indiana. She graduated from North Harrison High School in 2005, and graduated from Indiana University Southeast with a Bachelor's Degree in Sociology in 2010. She is a Case Manager at Hoosier Uplands in Mitchell where she has worked since 2016.
Andy has attended Sherwood Oaks Christian Church since 2008. Andy and Kelsy started serving at the Bedford campus when it opened in 2016. They volunteer in the Sherwood! Kids' ministry with the 1st – 5th graders. Kelsy is the Drop-Off Coordinator for Operation Christmas Child at Sherwood Oaks Bedford, and Andy serves as part of the men's ministry team. Andy is also a Dave Ramsey Preferred Financial Coach and works with families and individuals to take control of their finances and achieve financial peace.
They have been married since 2016. They live in Mitchell and have two daughters, Clara and Lucy. They also have two Cavalier King Charles Spaniels, Louie and Rosie.