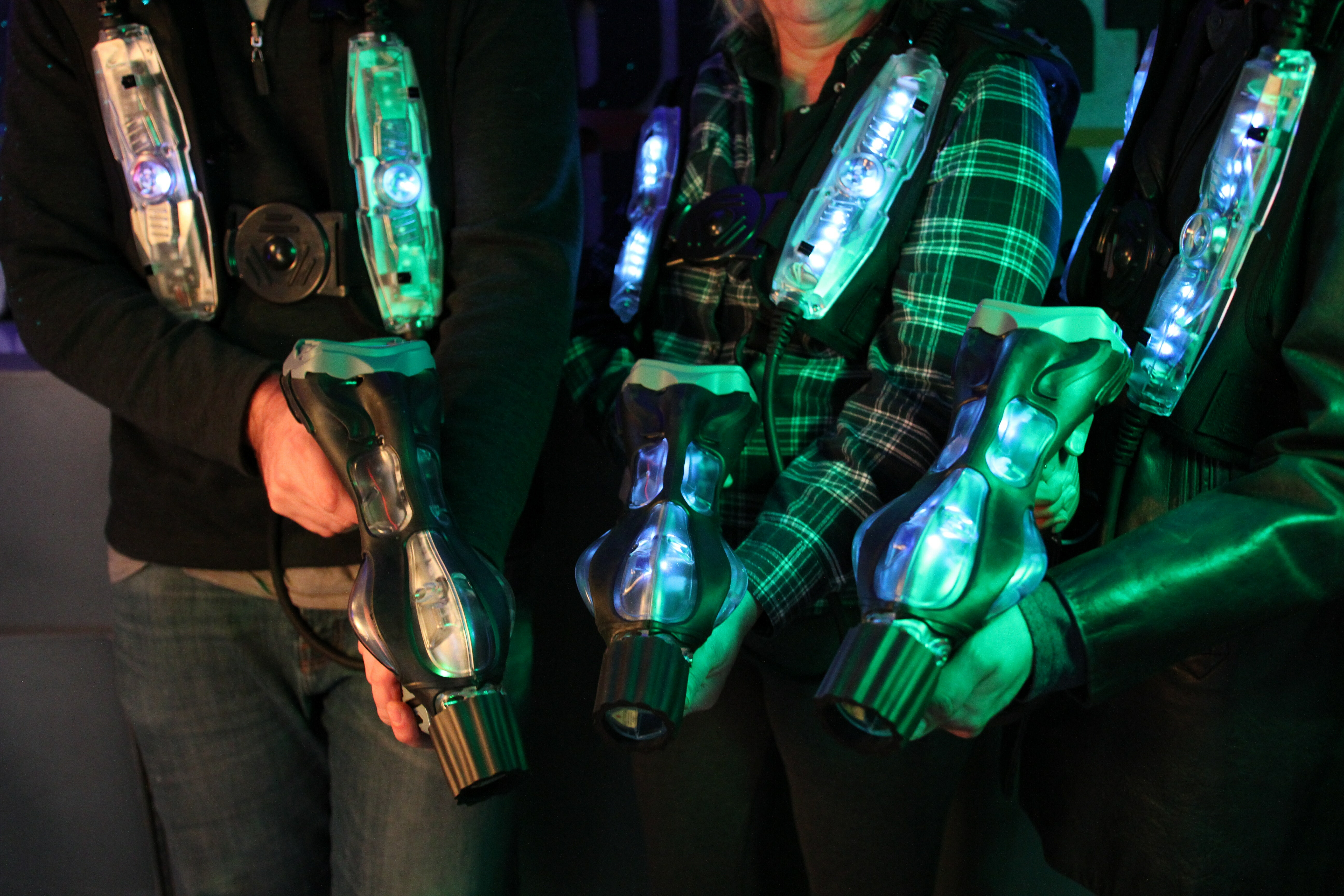 I volunteer with a local football team.
I played high school football, have coached some and generally enjoy the opportunity to minister on the sidelines throughout the week, in the locker room and on Friday nights. This week is the first week of full pads and practice for the upcoming season. As a part of that first week, some of the athletes on the team suggested a "fun" night in the midst of the "work" of the first week of season. Great idea! Have some fun and build some team spirit. So we took the whole team to play laser tag on a Thursday night.
About 30 minutes into the event I noticed our head coach was missing from the arcade lobby.
As I looked around, I discovered he was in the laser tag arena playing laser tag with the team! The whole night seemed to change! Suddenly the spirit picked up as the games took on new meaning as they chased their coach around the laser tag arena. He didn't have to do that but he put on the laser tag vest and played almost every match for the rest of the night. He got on their level and built memories that the team won't soon forget.
Humility.
Jesus didn't have to come to earth. He didn't have to put on the "earthly robes" of flesh and become one of us. He didn't have to choose to die on the cross. But he did. And it changed everything!
-Jim Clark (Edgewood High School Assistant Football Coach)